Combine a fjord cruise on the Geirangerfjord with a hike to Skageflå mountain farm on this great tour! We take you on a magical fjord cruise on the Geirangerfjord and drop you off at Skagehola where the unforgettable hiking trip to Skageflå starts. The mountain farm Skageflå is situated 250 steep meters above the Geirangerfjord has become the symbol of the fjord farms in Norway.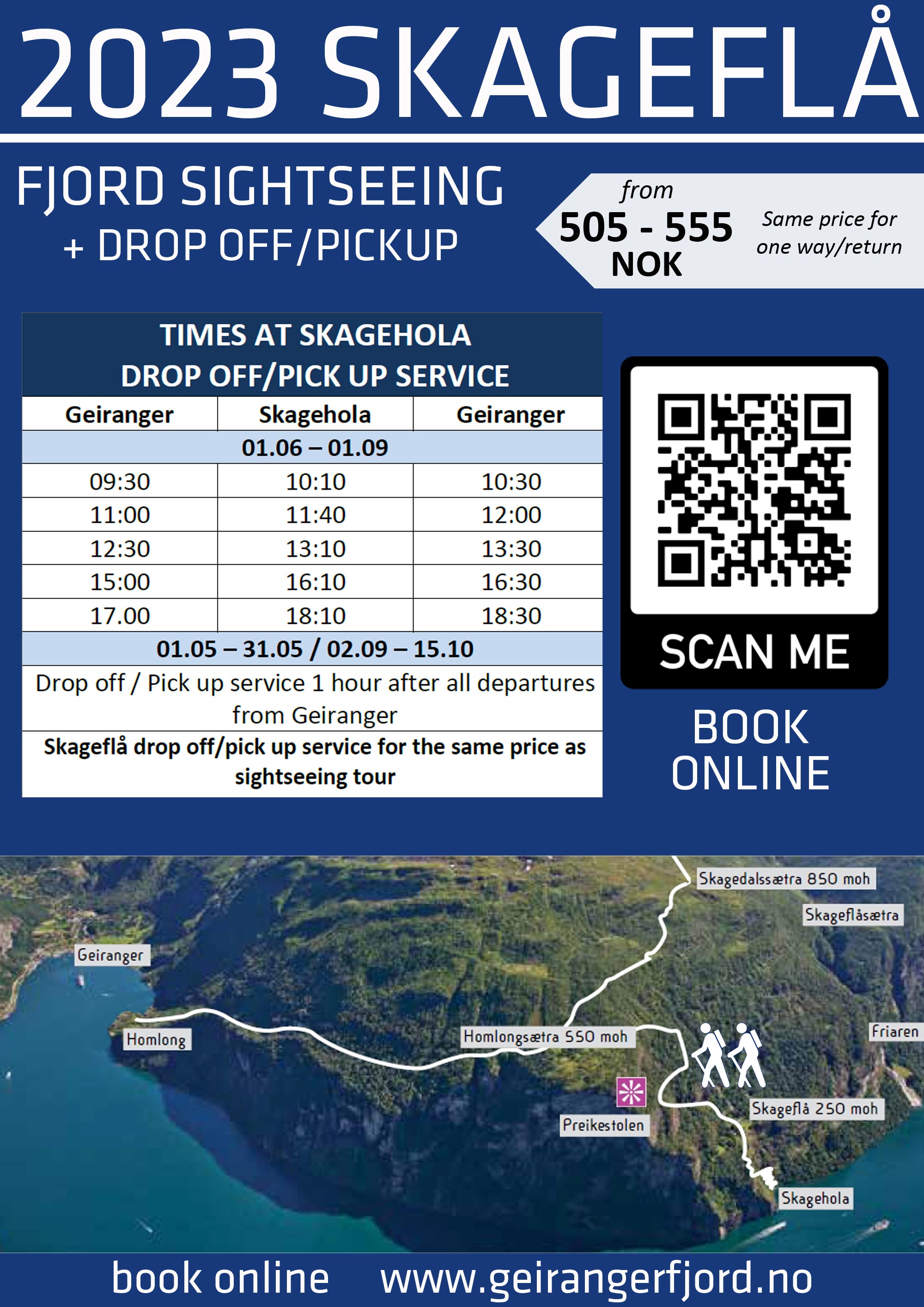 Tour description
The tour starts with a sightseeing boat on the magnificent Geirangerfjord from Geiranger harbor. On the fjord cruise you get close up to the many beautiful waterfalls and the lush world heritage vegetation. In Skagehola (on the return) you get off the boat to take the Skagestøl hike. From the dock at Skagehola, you follow the small, but clear path that winds up to the farm. This section is steep, but on the most exposed parts, steps have been made, and the trail secured with railings. (45 min)
At the farm, you can relax in the grass and enjoy the view. Skageflå is quite possibly one of the most scenic places you will ever visit. From the farm the trail wraps around the fjord all the way back to Geiranger via Homlongsætra and Homlong. (4 - 4,5 h)
You can also choose to go back down to Skagehola and use the pick-up service with our Sightseeing boat. The pick-up service is included in the same ticket.
Safety note: All hiking is at your responsibility. Use common sense when you are in nature. Only go on the hike with firm footwear (hiking boots) and enough to drink.