16.09.2023 Music by the waterfall - with delicious food from master chef Kenneth Løken
Concert on the Geirangerfjord on board M/S Geirangerfjord 2 - A culinary experience steeped in a rich atmosphere of national romanticism
Join us for an unforgettable journey that combines culinary experiences, beautiful music and spectacular nature.
Three-course meal
When we ask master chef Kenneth Løken from Brasserie Posten what the guests shall be served, he replies: "The idea is to serve a three-course meal on one plate. I want to present good flavours from Brasserie Posten. Good cheeses. Trout, kid goat, deer. Also something sweet, delicious. You can call it Fjord tapas." First-class, local ingredients are essential in Kenneth's mindset and way of working. Everything is prepared in the best way. The culinary experience alone is worth the ticket in itself, but it doesn't stop there:
Food, music and breathtaking nature
You can also call the whole fjord concert experience a three-course meal: Food, music and breathtaking nature. The music, the second element of the experience, is provided by skilled professional musicians who will evoke feelings and memories through their artistic performances. The tones will merge with the magnificent nature and create an atmosphere of pure magic.
A perfect trio
The third element, the powerful nature, surrounds the other two experiences and creates a perfect scene. Saturday 16 September is the date to note, and we recommend that you turn up well before departure, which is at 12.00 from the quay. Be prepared to be drawn along on a journey through Norwegian cultural heritage, where the mountains are reflected in the crystal clear water, and the waterfalls dance in harmony with the music.
Only during Festspela
The concert on the Geirangerfjord is a unique opportunity to experience Norway at its most spectacular, while enjoying beautiful music and delicious food. Feel free to bring friends and family to share this memorable experience together. To secure your place at this exclusive event, we recommend you be quick, as the number of places is limited.
Join us on M/S Geirangerfjord 2 for an unforgettable journey with music, food and nature - an experience that will stay in your heart long after we have said goodbye to the fjords.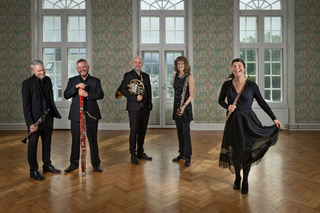 We look forward to welcoming you on board!